Pastor Martin Vogel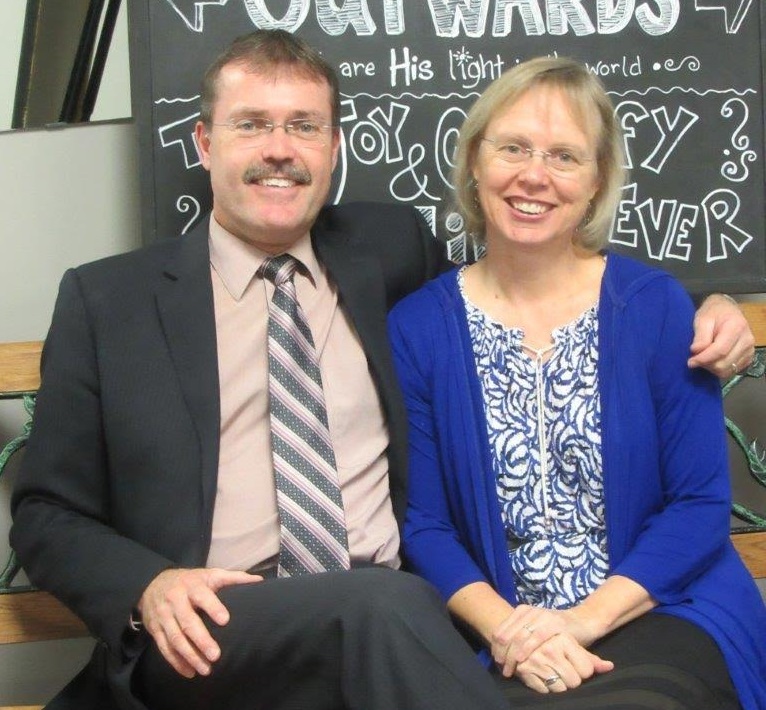 Marty Vogel was born in Orono, Ontario (Canada). After becoming a Certified General Carpenter, he entered seminary with a desire to receive a theological education with a view to kingdom service. He was subsequently ordained to the ministry and served Living Water Reformed Church in Brantford Ontario (URCNA) until he received and accepted the call to serve at Covenant Christian Church (URCNA) in July of 2009.
Married on August 22, 1987, Pastor Vogel and his wife, Irene, have been blessed with nine children, five of which are now married. They also greatly enjoy their eighteen grandchildren and pray that God will give to each of them the gift of saving faith and use them for His glory and the growth of His church.
It is our Pastor's desire to preach the God-exalting, soul-saving gospel and "to equip the saints for the work of ministry" (Ephesians 4:12) so that our church family will continue to faithfully, joyfully, and lovingly fulfill our calling by reaching upward in worship, inward in fellowship, and outward in evangelism. It is both our duty and privilege to proclaim and live the gospel which is "the power of God for salvation to everyone who believes" (Romans 1:16).
You can contact our Pastor by emailing him at mvogel@brktel.on.ca
"I charge you in the presence of God and of Christ Jesus, who is to judge the living and the dead, and by his appearing and his kingdom: preach the word; be ready in season and out of season; reprove, rebuke, and exhort, with complete patience and teaching."

2 Timothy 4:1-2
Our Elders & Deacons
The elders are undershepherds called to govern the church according to the Word of God and to address the spiritual needs of members in the congregation. Our elders continue to carry on the practice of Family Visits (an annual visit of the elders to the homes of our members to discuss matters of faith). They are responsible to judge the preaching on Sundays to ensure that it remains faithful to the Word of God.
The deacons carry out the work of mercy ministry within the congregation and care for the many needs that arise due to illness, unemployment, hardships, and distress. Our deacons also keep up contact with the many outreach & service organizations that we contribute to so that our charitable giving is directed to places of need.
Join Us!

Every Sunday at 10am & 3pm